Maranja Adventure Club
Outdoor Events in Berlin!
Conquer Berlin together with your friends and solve exciting puzzles. Our interactive scavenger hunt transforms Berlin into a unique outdoor escape game.
Use your tablet and other gadgets to explore Berlin's sights, neighborhoods and landmarks for clues and puzzles that will immerse you deeper and deeper into the immersive story.
Get ready to experience Berlin in a whole new way!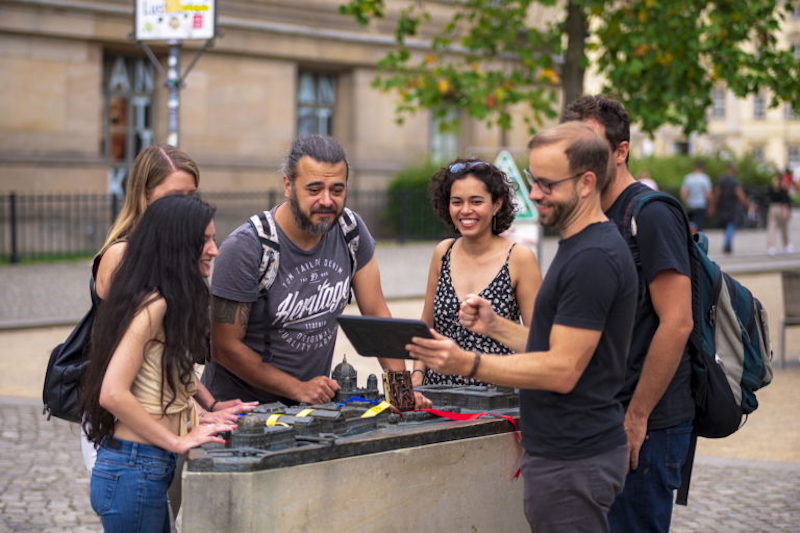 Your outdoor adventure in Berlin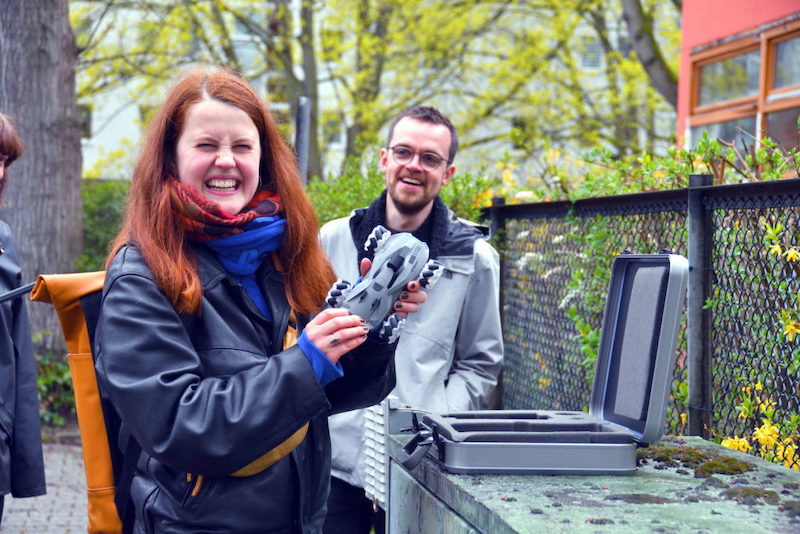 Are you brave, adventurous, puzzling and curious about discoveries?
You can expect a challenging mixture of Escape Game, scavenger hunt and sightseeing – all in the fresh air.
You will receive a tablet from us and then find mysterious objects on your tour. Only as a team – and with a good eye for details – will you be able to master the varied puzzles, which will require a wide range of skills.
What our adventure fans say
How it works
The game director welcomes you at the meeting point and hands you the first puzzle items and a tablet. This tablet is your guide to the puzzles and a direct line to the game master, who will be happy to help you with any questions.
As a team, you then make your way from station to station – and solve the puzzles by combining the objects with your surroundings. The tablet is used to check whether a solution is correct. Only in this case will you move on to the next puzzle location.
Along the way, you'll encounter familiar and unfamiliar sights of Berlin. In this way, you play your way through the wonderful city like in an Escape Room. At the end of the tour you get a summary of your expedition and say goodbye to your guide with a smile.
Impressions of our adventures